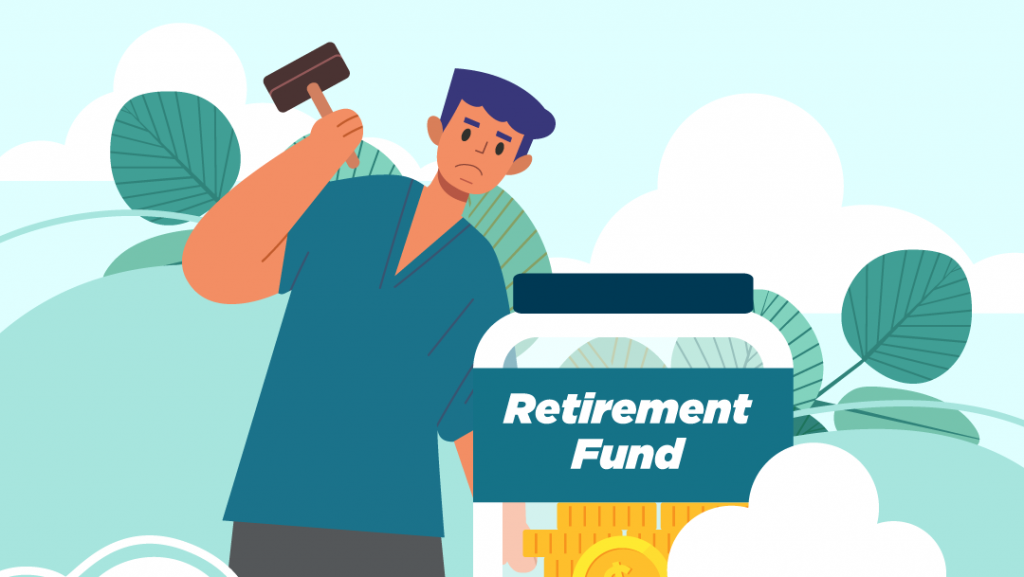 Free money?
Relief fund?
Malaysians had very mixed feelings when the Employees Provident Fund (EPF) made a special exception allowing Members below age 55 to withdraw RM10,000 from their EPF accounts.
The idea is that members can use this as temporary financial relief due the aftermath of the COVID-19 pandemic.
Should you withdraw your EPF funds early?
Short answer – no!
Longer, clearer answer – your EPF is your retirement fund; not a relief fund nor free money. Every month, a portion of your salary is credited to your EPF as part of your retirement. The last thing you should do is use it like an emergency fund.
But there are exceptions such as: job losses, debt that requires immediate attention, or unexpected expenses that exceed your emergency savings.
Here's what you should know before withdrawing your EPF: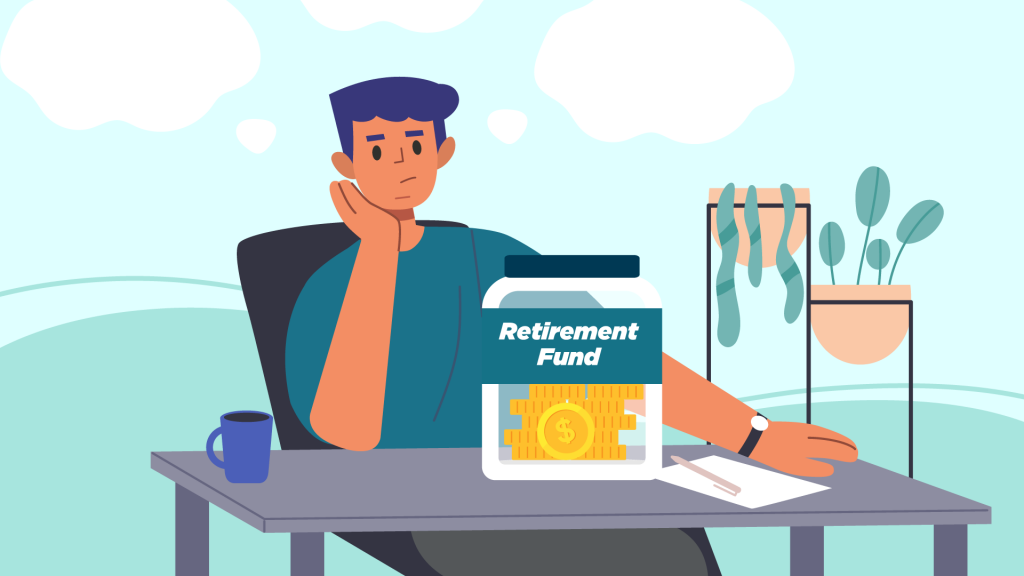 1. Your EPF is a great place to grow your retirement fund
Putting paying off debts aside, one of the biggest debates on withdrawing EPF early is to invest it in to get higher returns.
However, consider this: higher returns = bigger risk.
Your retirement fund is the last thing you want to gamble – even when you have the privilege of time.
Moreover, EPF has an excellent track record of yielding exceptionally high returns. Members have been enjoying annual returns of 5.2% to 6.15% over the past three years – more than the fixed deposit rates of normal banks. Add in the power of compounding, your savings will grow even faster with EPF!
Despite the higher returns, EPF carries the lowest risk and has a guaranteed minimum return of 2.5% p.a. The entire savings are guaranteed by the government. Under Section 28 of the EPF Act 1991, the government can advance the provident fund any sum needed for its payments.
By allowing your money to remain in your EPF, you are guaranteeing yourself a steadily growing retirement fund and a peace of mind for your future.
2. Withdraw your EPF if it is your ONLY option
As mentioned, allowing the early withdrawal of EPF is a means to help Malaysians financially – whether they have experienced a loss of income and to recover from any unexpected large expenses such as the aftermath of a flood.
According to the EPF table of basic savings quantum, there is the minimum amount of savings members should have according to their age:
| Age | Minimum Savings in EPF |
| --- | --- |
| | |
| 30 years old | RM30,000 |
| 40 years old | RM86,000 |
| 50 years old | RM175,000 |
Sadly, only 27% of EPF members between the ages of 18 to 55 meet this threshold. What's more worrying is that 46% of members below the age of 55 have less than RM10,000 in their account – a significantly lower amount than the targeted threshold.
However, these withdrawals place their future at risk. Not only that, analysts predict that members will be forced to extend their retirement age by 4 to 6 years to rebuild their savings.
Thus, withdrawing your EPF savings should only be your last resort.
With this in mind, it's important to rebuild your savings and an emergency fund to prepare for future financial tight spots. This way you can avoid dipping into your retirement fund.
Start building your emergency fund now – not just your retirement fund
Did you know that economists are advising us to start saving aside from our EPF for retirement? One great way to start is through building your own emergency fund to tide you over when things get tough.
An emergency fund is a stash of money you set aside for any unexpected situations in the future like injury, illness, job loss, etc. As you can already tell, these emergencies can be very expensive.
If you're wondering how to start, we got you covered here on how you can build your emergency fund.
Another important thing you should know about building an emergency fund is that you need to be able to access it anytime. This is where we (Versa) come in again! We can help you grow your savings with 2.4*% p.a. – yielding higher returns than fixed deposit rates. With Versa, you can withdraw your money anytime with no penalties! This is great for when you face an emergency and need cash immediately.
So make the better choice for your future and start saving better today!
*Projected returns for 2022 (inclusive fees)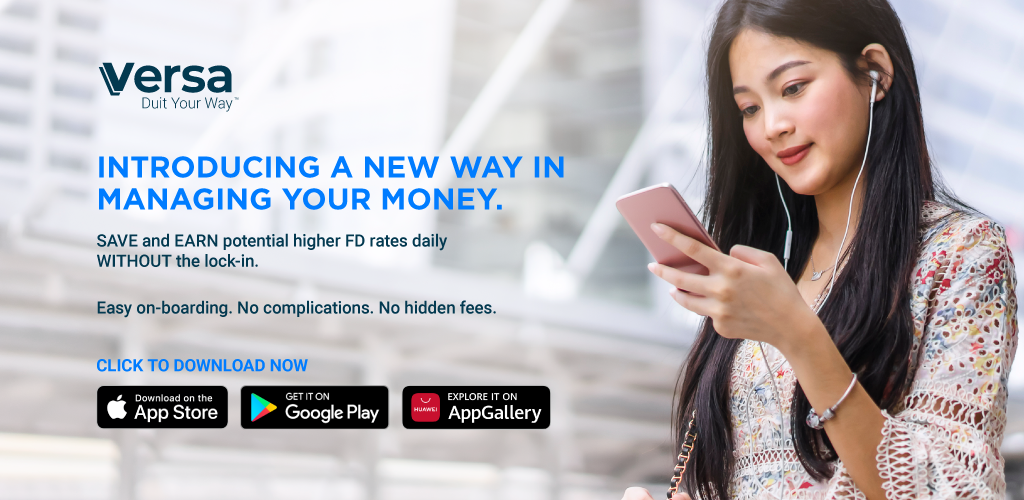 Learn more about Duit-ing better