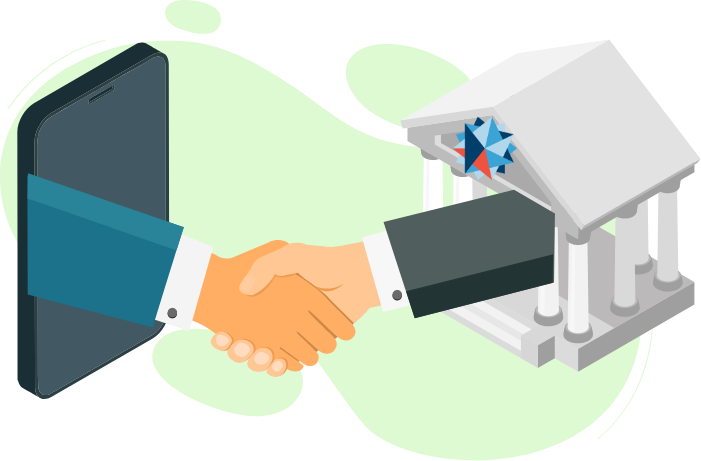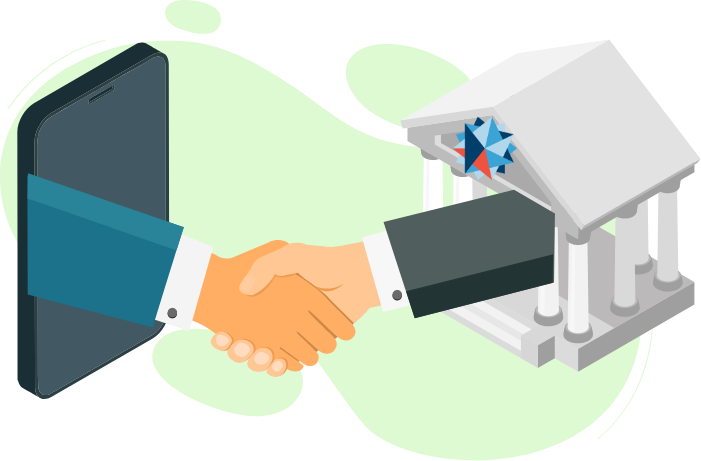 Managed by Affin Hwang, Malaysia's Award Winning Asset Management Firm
1
Fast Deposits
Investing in your personal portfolio in 3 easy clicks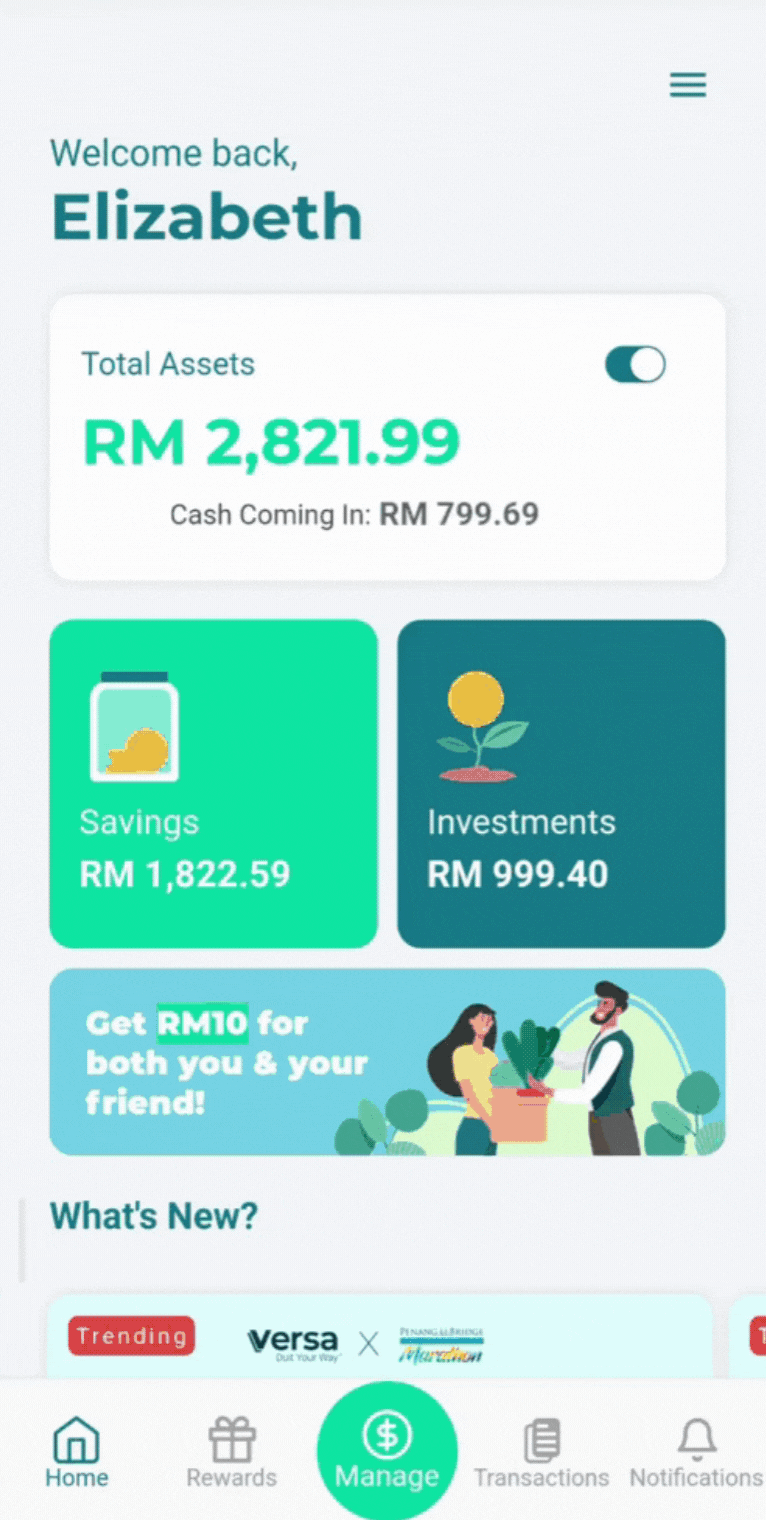 2
Suitability Assessment
Discover your risk preferences and which portfolio fits you!
3
Performance Analytics
Watch your wealth grow!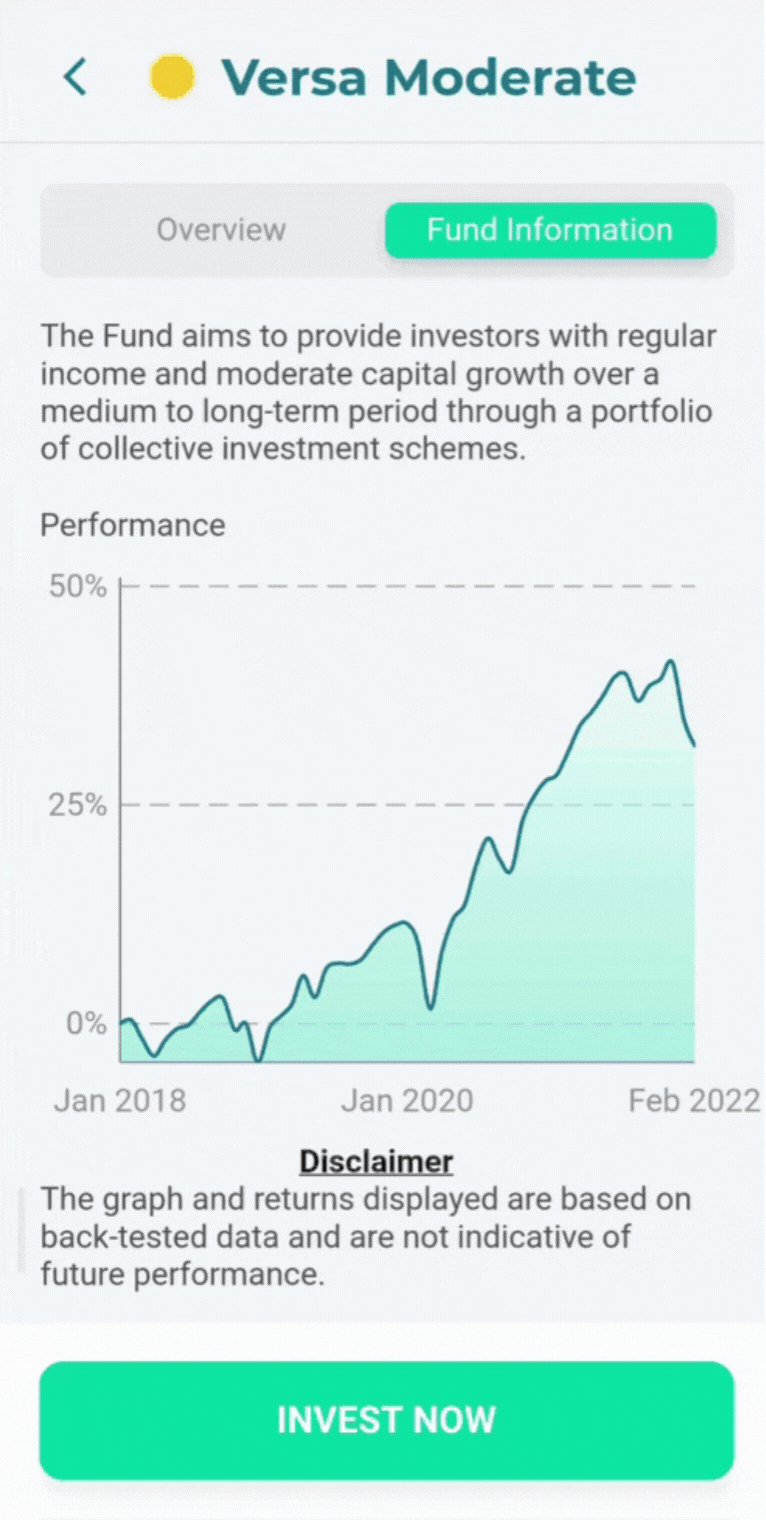 Frequently Asked Questions
What is the difference between Versa Cash and Versa Invest?
Versa Cash is a stable, low risk cash management solution that earns you interest on-par with Fixed Deposits and gives you the power to withdraw your funds anytime you wish within 1 business day.
Versa Invest is a longer term investment solution designed to provide Versa users higher potential returns than Versa Cash. Withdrawals from Versa Invest will take up to 6 business days.
How do I Invest?
It's pretty simple. Just follow these simple steps:
Select the Investments card on the homepage 

Complete the Suitability Assessment 

Choose the fund you want to invest in 

Confirm the investment amount and leave the rest to the pros!
Can I transfer funds from Versa Cash to Versa invest?
With our Switch function, you can seamlessly transfer funds between all our portfolios with 0 transfer fees!
What's the difference between the Versa Invest funds?
Versa Invest offers risk-based portfolios that caters to all types of investors with different risk profiles.
Versa Growth is an aggressive portfolio with a larger proportion of riskier assets (i.e. equities) resulting in higher volatility but higher potential returns in the long term. 
Whereas Versa Moderate offers a more balanced portfolio with a mix of equities and fixed income to reduce volatility while still generating modest returns. 
These funds are actively managed by our partner, Affin Hwang Asset Management and are designed to beat the market with a combination of active and passive funds.
How does Versa Invest handle market volatility?
Versa Invest funds are actively managed portfolios designed to beat the market with a combination of passive and active funds that are able to adapt to different market conditions. Invest with a peace of mind as your funds are managed by Affin Hwang Asset Management and global experts