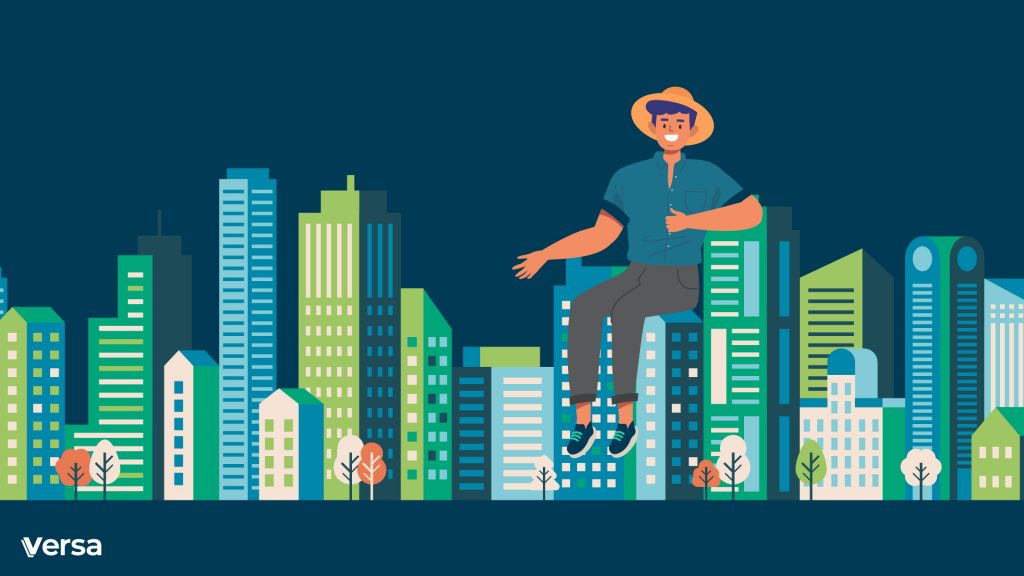 It's been a rough year for investors worldwide and it's highly likely that this will not change for the coming years. With global stock markets taking a hit and rising inflation, investors look for assets that can provide a safe harbour for their investment portfolio. One of the assets that fulfil this requirement are REITs (Real Estate Investment Trusts).
In this article:
What is a Real Estate Investment Trust (REIT) and how does it work?
One thing we know about Crazy Rich Asians is that they invest in multiple real estate assets because they generate passive income through rent and property value tends to increase over time. And guess what? REITs enable everyday investors like you and me to do the same.
REITs are investment companies that own, operate or finance income-generating real estates (such as retail, industrial, hospitality sectors) and are usually listed publicly on stock exchanges. When you invest in a REIT, you are essentially purchasing shares of these properties. Just like stocks, REITs are highly liquid (unlike physical real estate which can take months to buy or sell). Meanwhile, transaction costs are very low and you don't need to worry about paying thousands in stamp duty, legal fees and various other costs like you would with physical real estate.
You can earn money from a REIT in two ways: First, REITs make dividend payments to investors. Secondly, if the value of the REIT increases, you can sell your investment for a profit. One major advantage of REITs is that their performance is less dependent on the stock market compared to conventional equities. They often hold up better during periods of market volatility and inflation. When the prices of goods and services rise, property values and rents typically increase as well, which is why real estate investment is generally considered a protection against inflation.
You may have even heard of some of the REITs listed on Bursa Malaysia. A few examples include Sunway Pyramid (SunREIT), Mid Valley (IGB REIT), and KPJ Hospitals and Specialist Centers (Al-Aqar REIT).
However, like all investments, real estate investments don't always pay off. Sometimes the real estate you invest in loses value over time for various reasons. The key is in finding the right REIT to invest in.
What is Versa REITs?
Versa REITs is a fund that invests in multiple real estate sectors such as shopping malls, offices, data centres, business parks, factories and warehouses located across the Asia Pacific (ex Japan) region, that are managed by Asia's top real estate companies. Its underlying fund is Affin Hwang Select Asia Pacific (ex-Japan) REITs Fund.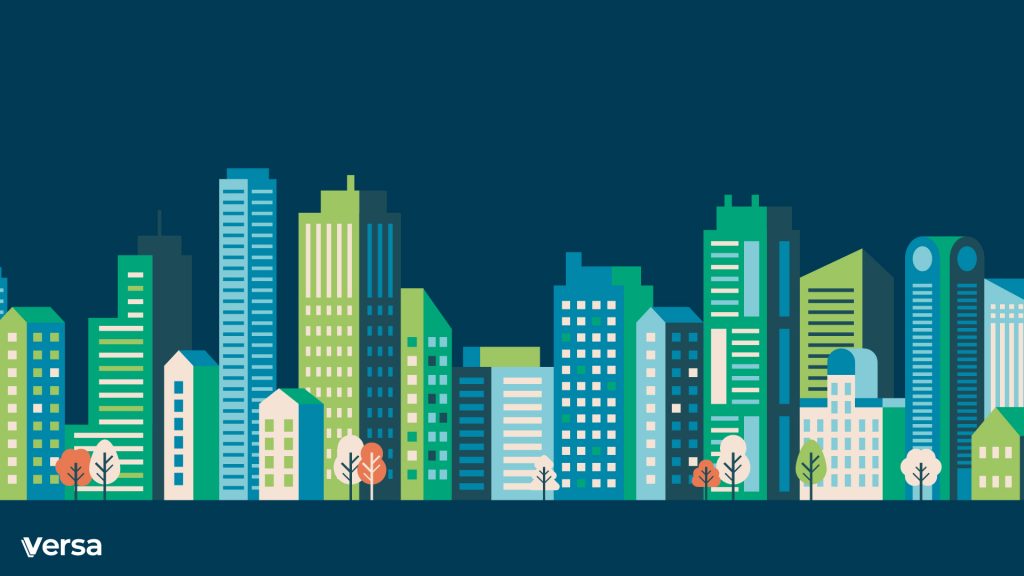 Through Versa REITs, you can:
Invest in real estate with just RM100
In line with our mission to make investing easy and accessible for all Malaysians, through Versa REITs, you now have the opportunity to invest in real estate with just RM100. Fees are also low and transparent, Versa REITs offers 0% sales, redemption and switching fees and RM0 sales charges. There is however, an annual trustee fee of 0.07% and an annual management fee of 1.8%.
Get exposure to various real estate sectors
The fund has a highly diversified portfolio of commercial, industrial, and retail properties in several countries. As an investor, you can add a measure of stability in your portfolio through consistent dividend payouts from the various REITs. Learn more about the properties behind Versa REITs here.
Hedge Against Inflation
Similar to all other REITs, when the prices of goods and services rise, property values and rents typically increase as well, which is why it is generally considered a protection against inflation.
Diversifying investment during market volatility
The key to diversification is to invest in assets that are not closely correlated to one another. REITs could potentially play a valuable long-term role in your investment portfolios as real estate continues to be a favoured asset due to its stable nature and role as a hedge against inflation.
Get to know Versa REITs' Fund: Affin Hwang Select Asia Pacific (ex Japan) REITs
Returns from Affin Hwang Select Asia Pacific (Ex Japan) REIT Fund show that the fund has been steadily growing over the last 15 years. By investing in Versa REITs, you're essentially investing in income-generating real estate assets in a variety of sectors and countries. The REITs offer consistent dividends and the value of real estate tends to appreciate long-term.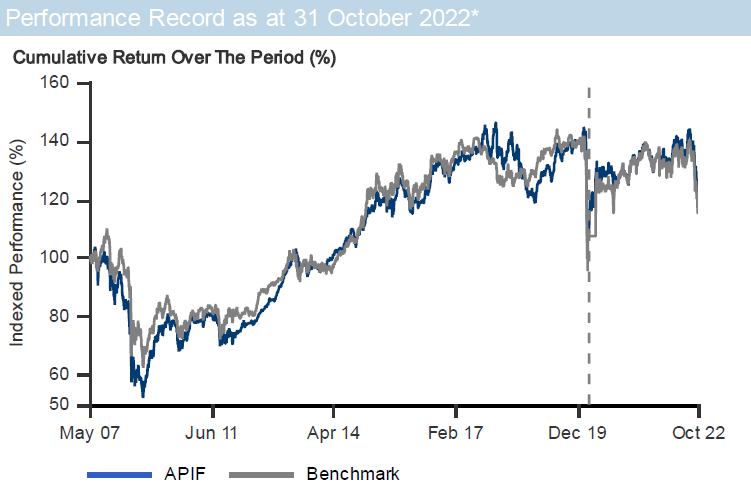 Similar to most investments, the returns never go up in a straight line, hence it is better suited as a long-term investment (more than 5 years), as your investment needs time to ride the short term ups and downs. However history shows that it tends to trend upwards over time.
Is Versa REITs the same as investing in REITs on Bursa Malaysia?
While both enable Malaysians to invest in real estate without having to buy, manage, or finance any properties themselves; there are key differences that set them apart.
One key differentiator between Versa REITs and the various individual REITs listed on Bursa Malaysia is that Versa REITs has an expansive geographical exposure. Looking at the fund's top holdings, you're essentially investing in premium real estate that are located throughout Asia Pacific, primarily in Singapore, Hong Kong and Malaysia.

This reduces any geographical concentration risk – say for example: if a REIT in a specific sector or country underperforms, the fund will still be able to fall back on the other REITs in its holdings. On the other hand, REITs listed on Bursa Malaysia only offer Malaysian REITs, which introduces geographical concentration risk.
Versa REITs also has a low barrier to entry. Investors can start investing in Versa REITs with just RM100 and paying only the annual fees mentioned above. If you invest via Bursa Malaysia, you'll need to purchase one lot which is 100 shares. There are also brokerage fees and you would need to open a share trading account. Altogether, investing in REITs on Bursa Malaysia could potentially be costly and difficult.
Investing in REITs through Bursa Malaysia also means that you'll have to research each REIT and make investment decisions on your own, while Versa REITs is fully managed by the expert fund managers at AHAM Capital. Versa REITs also reinvests the dividend yield for you, thus growing returns faster by compounding it over time.
Update your app to start investing in Versa REITs today!
Disclaimer: The information contained in this article is provided for general informational purposes only, and should not be construed as investment or tax advice. As with any form of financial products, there are risks involved and investors should rely on their own evaluation to assess the merits and risk of the investment.