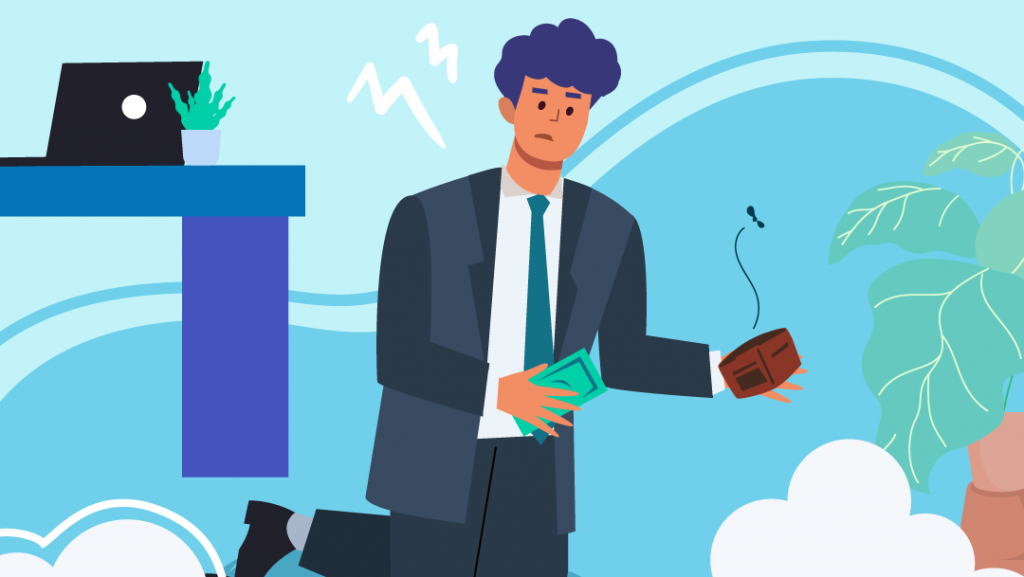 RM5,000?
RM10,000?
RM50,000?
It's a little bit complicated.
Having enough cash goes further than having enough to spend on a day-to-day basis. It depends on your financial situation and how much you spend. This includes your regular bills, your discretionary spending, and the portion of your savings that constitutes your emergency fund.
In 2020, the World Bank data shows that Malaysians are not saving enough. Only 60.8% of working Malaysians are actively contributing their monthly income to the Employees Provident Fund (EPF). A separate 2019 survey by RinggitPlus reveals that 21% of Malaysians do not save.
With proper saving and planning, we can rescue ourselves from future financial grief. So, how do we know how much cash we should have?
How much cash should you keep at hand?
Physical cash can come in useful – such as when you need to make a quick run to the local kedai runcit or tipping Food Panda drivers. A small and reasonable amount of cash should be kept at hand at all times – around RM100 – 200.
Nevertheless, technology (and the pandemic) has made the need for actual cash less relevant. Everything can be purchased online or through e-transactions such as e-wallets. In fact, some places may not accept physical cash for safety reasons. Alternatively, when you go out, keep your money in a debit card or e-wallets such as Boost.
How much Cash in Saving Account You Should have?
A smart financial decision is to set aside a savings account for your day-to-day expenses. This includes your bills, food expenditure, as well as transportation. It's also highly liquid as you need to withdraw and deposit money anytime. The recommended amount to keep in your savings account is 1 – 2 months' worth of expenses as a base.
Start planning by tracking your expenses over a few months. There are several options in doing so – depending on your preferences:
Once you have a figure, there are a few rules to keep in mind:
The 50/30/20 rule. Start saving using the budget with the 50/30/20 rules. This realistic and simple approach works well with anyone who may feel overwhelmed with budgeting in the beginning.

Set a minimum. Your savings account should never go below your set minimum balance.

Check yourself. Add a little more cash to your savings if:

You have irregular income (a gig worker, free-lancer, etc)

You don't check your account activity and balance regularly.
How much Cash should be in your emergency fund?
Your emergency fund is your security blanket in case of unexpected expenses. 2020 has made it clearer than ever that anything can happen – illnesses, home repairs, job loss (*knock wood).
Ideally, it's better to keep your emergency fund in separate accounts. This is to prevent the temptation of dipping into your emergency fund for everyday spending, as well as to help you keep track of the fund.
According to financial experts, we need to save up to 3-to-6 months' worth of expenses for our emergency funds. If you need RM2,500 to survive every month, save RM15,000.
Should You Keep All Cash in a Bank Account?
When saving up, there's a possibility that you end up keeping too much money in your bank account.
This isn't ideal for two reasons: First, easy access means you might be tempted to spend it. Secondly, savings accounts don't earn much interest, so your money won't grow there. You may also want to seek an alternative that can keep up with inflation.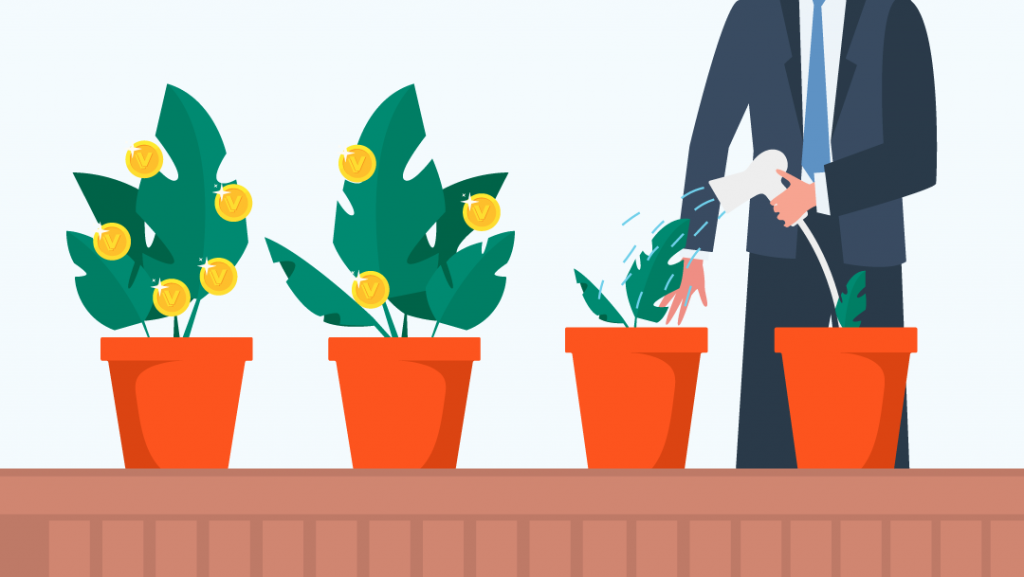 Keeping too much money in savings accounts will make you lose out on potential returns. You may want to consider moving your money to a better alternative. As the purpose of saving is to guarantee a financially secure future, high-risk investments – stocks, cryptocurrencies, and so on – are out of the question.
This leaves with low-risk investment platforms. Fixed deposits, while low-risk and offer higher interest rates – have lock-in periods and you will not be able to take out your money earlier without incurring penalties. The key to keeping an emergency fund is LIQUIDITY as you want to be able to take out your money anytime.
A good place to keep your emergency fund is money market funds. It offers the benefits of fixed deposits – low-risk and higher returns on-par with fixed deposits – while being highly liquid like a savings account. One such money market fund that is easily accessible in Malaysia is Versa. With Versa, your savings earn daily interest up to 2.46% p.a*. Everything can be done through the convenience of your smartphone, making deposits and withdrawals faster and easier. Sticking to savings accounts means losing emergency fund's potential to grow more. So, consider saving with Versa today.
*Annual fund return rate as of 31 December 2020. Inclusive of fees.