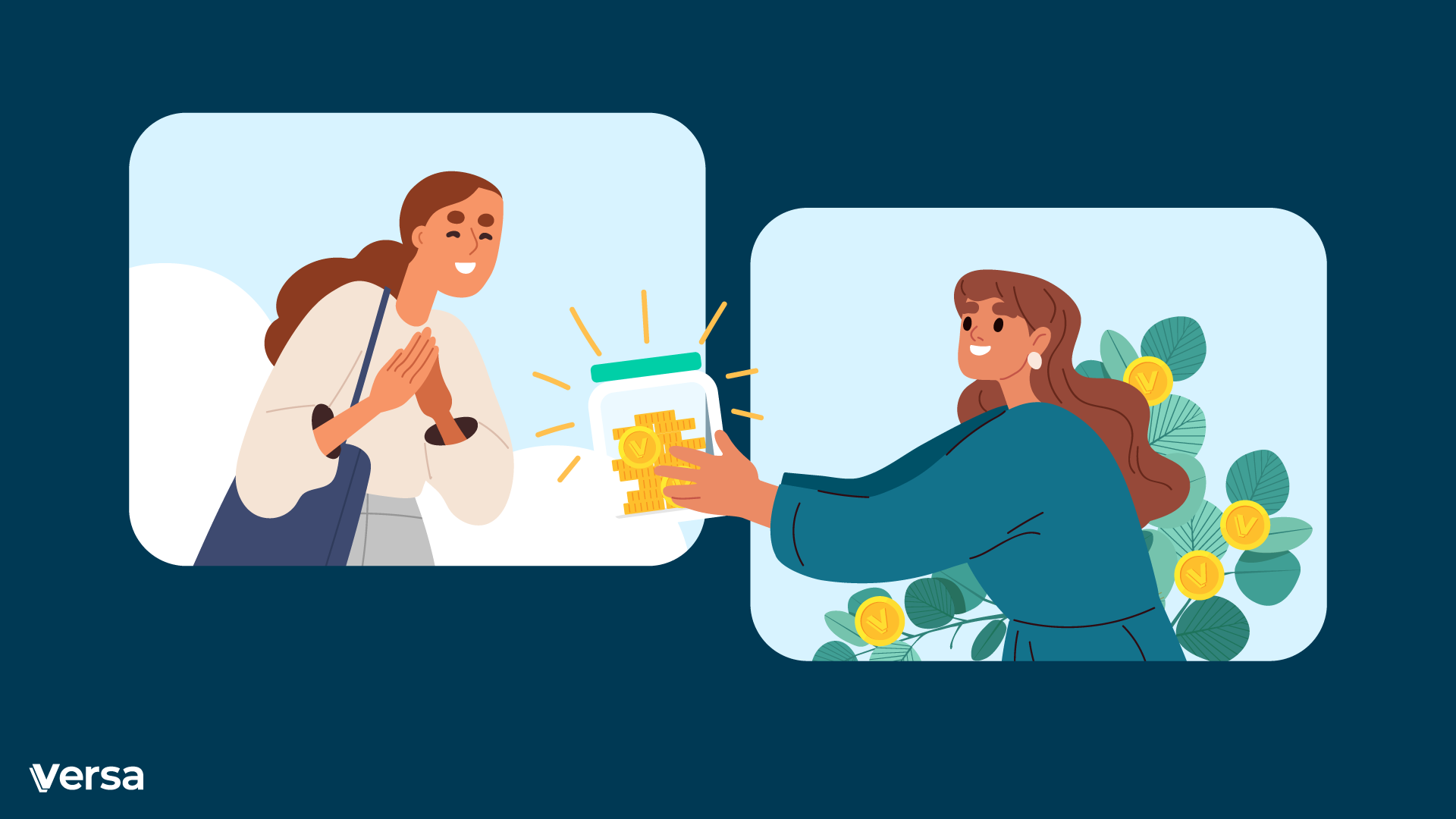 Starting your financial journey is not easy. That's why we're here to help you save, invest, and grow 🌱
Now you can share it with others and be rewarded RM10! 🤑
How to refer your friends to Versa:
Log in to your Versa account.
Click on "Rewards" in the navigation bar at the bottom of the screen.
You can either:

Copy your referral code and send it to you friend(s) via: WhatsApp or your fave social media platform,
or click "Invite a friend" to share the link with your friend(s).

Once your invited friend(s) has registered with your referral code/link, they can make a first minimum cash in of RM100 into their Versa account to qualify for the RM10 Referral Reward.
The RM10 Referral Rewards will be credited as units into you and your friend(s) Versa Cash account within the next 30 working days.
View the total number of successful referrals by looking at "My Successful Referrals" in the "Rewards" section. The total number of successful referrals will be updated once the referral reward has been awarded to the user.
🌱 So share your referral code to help others save, invest, and grow with you! #YouCanDuit