Saving money can be hard. But sometimes all you need is a little encouragement to get started. That's why we have rolled out a new Referral Program that allows you to earn a reward when you get someone to join Versa!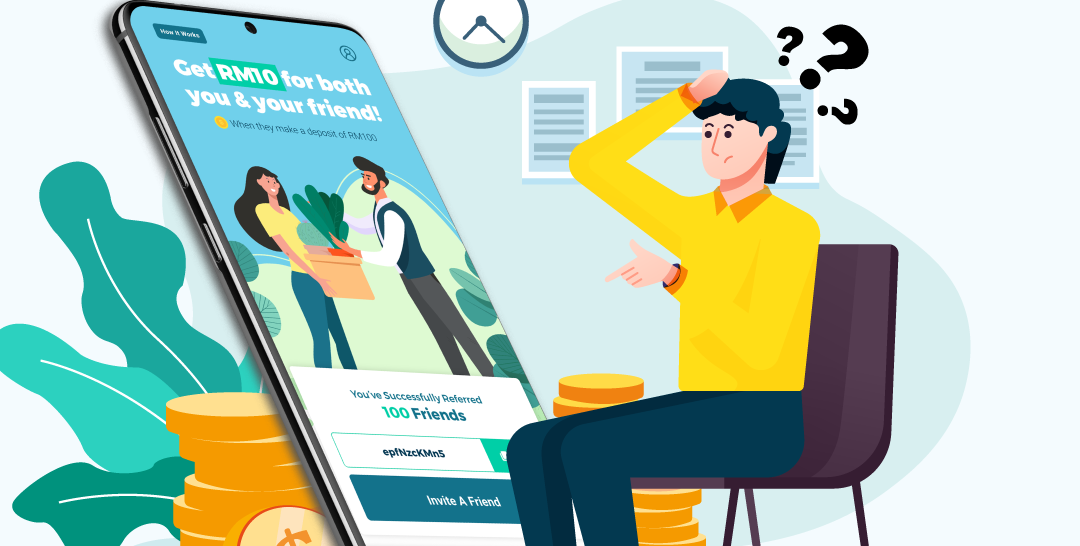 What is Versa's Referral Program?
For anyone you invite to join Versa, you will both receive a reward of RM10!*
Once the referee joins Versa and successfully makes a first minimum deposit of RM100, both of you will be entitled to the RM10 reward. RM10 will be in the form of units of the fund.
RM10 reward will be credited into both the referrer's account and referee's account within 30 business days after the referee's account is approved and the referee makes a first minimum deposit of RM100.
There is no expiry date for the referral program at the moment. The best part is, there is no limit to the number of people you want to refer. So, go ahead and get as many people as you can to join Versa!
How to Refer a Friend to Versa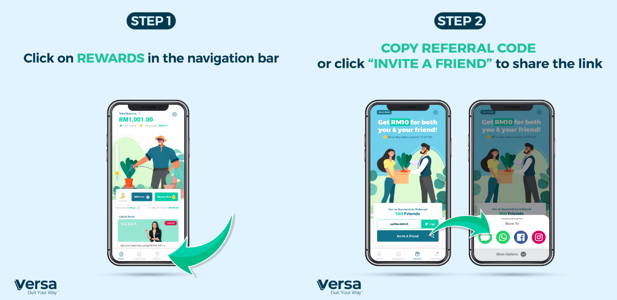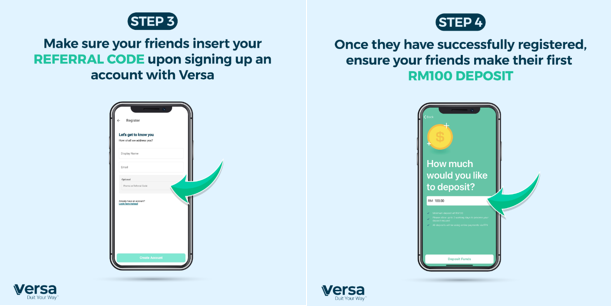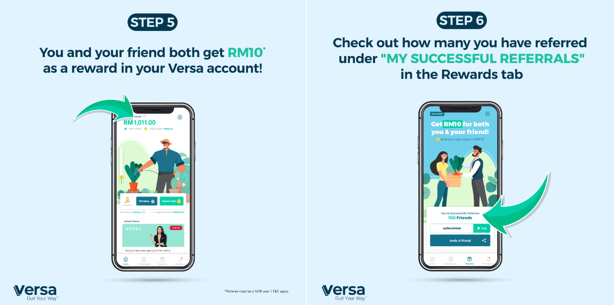 Requirements
Your referee must be a new user and does not have an existing Versa account or closed Versa account.
Your referee must sign up using the referral code or referral link you provide.
Once your referee has registered, their account must be verified for them to be able to make a deposit.
*Click here for the full terms and conditions.
Let's look forward to helping all fellow Malaysians equip themselves with financial literacy in these tough times! Stay tuned for more exciting features in the future.