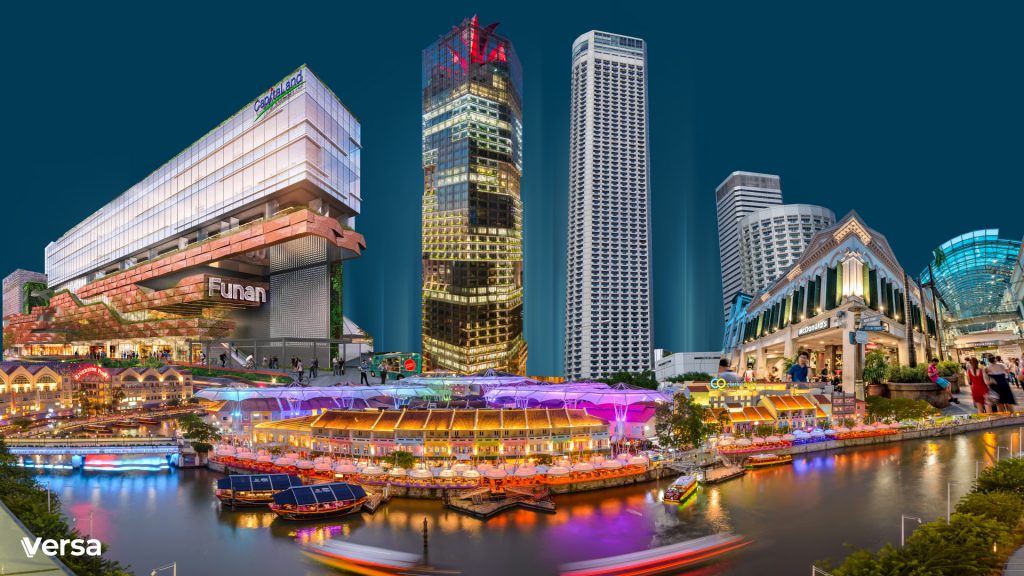 Versa REITs provide everyday Malaysians with the opportunity to invest in real estate without buying the entire real estate space or building. It's underlying fund (Affin Hwang Select Asia Pacific (ex-Japan) REIT ) invests in multiple real estate sectors such as shopping malls, offices, data centres, business parks, factories and warehouses located across the Asia Pacific (ex-Japan) region, which are managed by Asia's top real estate companies.
You may be wondering whether it's a worthwhile investment that fits your financial goals and risk tolerance. Before you decide on your next step, allow us to give you a deep dive into the assets. Here are fund's top 6 holdings as of 31 October 2022:
Lendlease REIT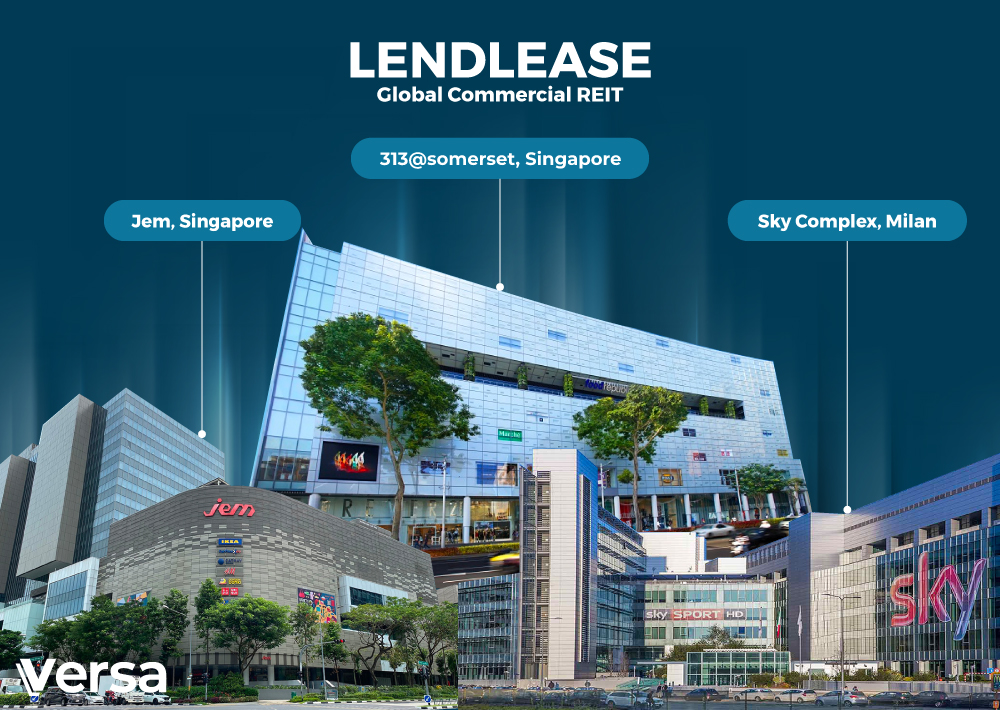 Newly launched, the Lendlease REIT has been quite resilient with high occupancy rates. It currently has 2 assets in its Singapore portfolio: 313@somerset in Orchard Road and JEM in Jurong East. Both are very well-known shopping malls with a high occupancy rate of over 98%, even during the peak of the COVID-19 pandemic. Its Milan asset, Sky Complex, is a Grade-A Office comprising 3 office buildings and is fully occupied by Sky Italia, a British satellite television platform.
Mapletree Industrial REIT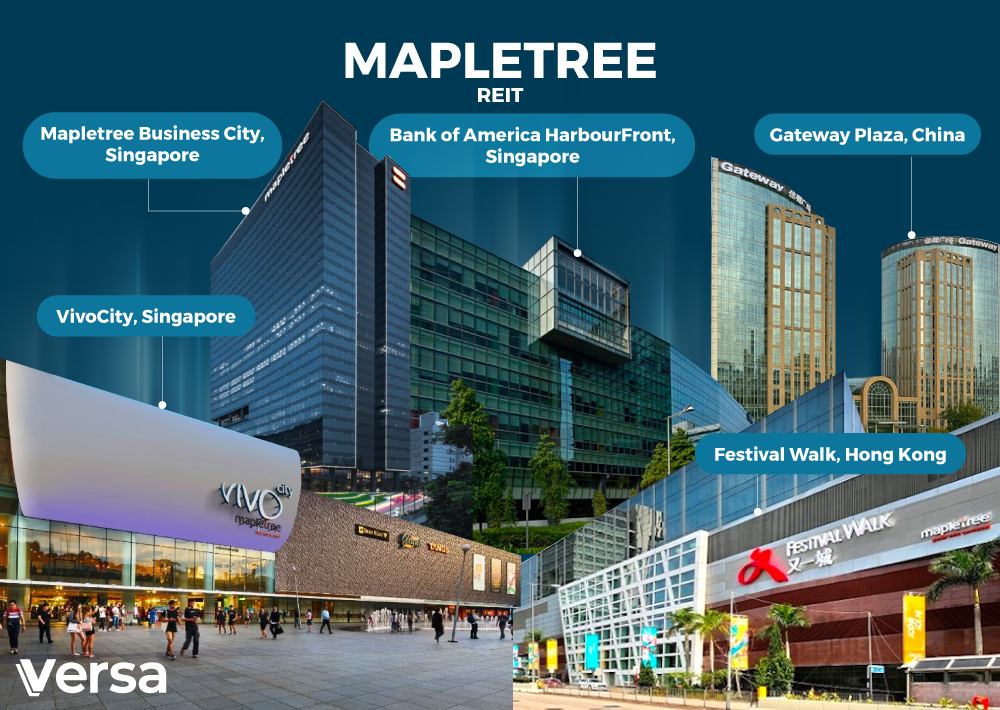 This REIT invests in a diversified portfolio of income-producing real estate used primarily for industrial purposes in Singapore and data centres worldwide. Listed on 21 October 2010, the Mapletree REIT's total assets under management has grown from S$2.1 billion to S$6.8 billion as of 31 March 2021. Notable tenants of Mapletree's properties include HP and AT&T in the United States.
Mapletree Business City, Singapore

Bank of America HarbourFront, Singapore
Keppel REIT
The portfolio comprises Singaporean Grade A commercial properties that you may have heard of – Ocean Financial Centre, Marina Bay Financial Centre, One Raffles Quay, and Keppel Bay Tower. Keppel has expanded to other countries. The portfolio includes other Grade A properties in Australia and South Korea.
Marina Bay Financial Centre, Singapore

Keppel Bay Tower, Singapore

Ocean Financial Centre, Singapore

One Raffles Quay, Singapore
Link REIT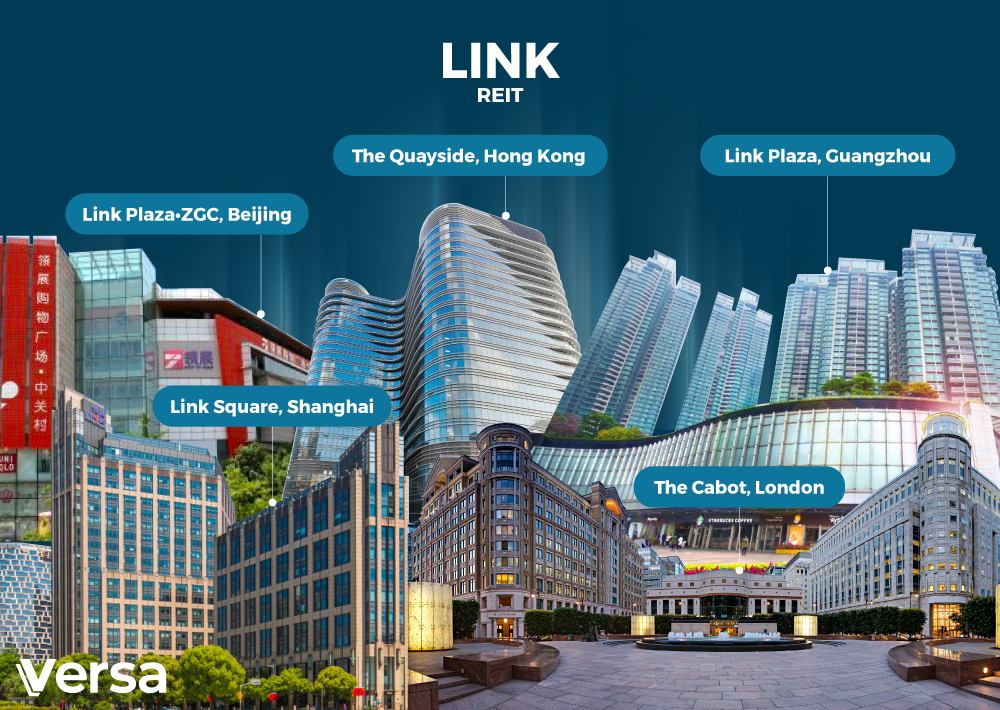 Currently Asia's largest REIT, Link REIT's market value is placed at US$14 billion. Retail, car park and office assets in Hong Kong making up 82% of the overall portfolio. Link REIT has also expanded into mainland China, Australia, and Britain. It looks to diversify its portfolio with assets in Singapore and other countries.
Link Plaza ⋅ ZGC, Beijing
CapitaLand Ascenda REIT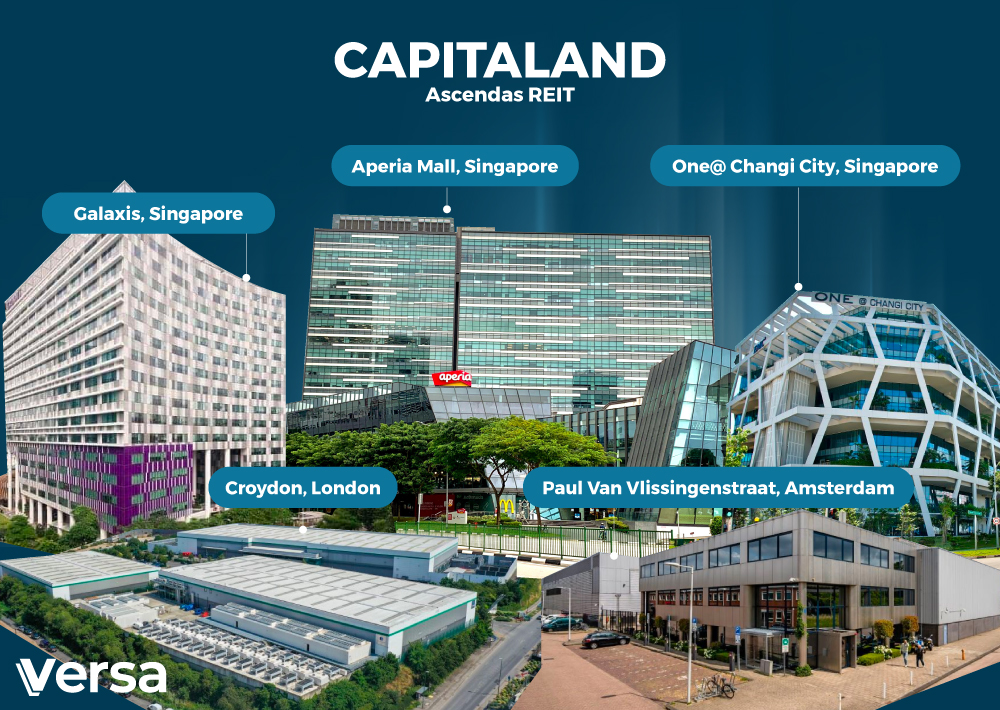 As Singapore's first business space and industrial REIT, it's no surprise that it's the largest as well. The portfolio owns 228 properties across 3 key segments – Business Space and Life Science, Logistics, and Industrial Data Centres. These properties are located across Singapore, Australia, the United States, and the United Kingdom. With tenants like Google, this REIT is anchored by well-located quality properties across developed markets.
ONE@ Changi City, Singapore

Paul van Vlissingenstraat, Amsterdam
CapitaLand Integrated Commercial Trust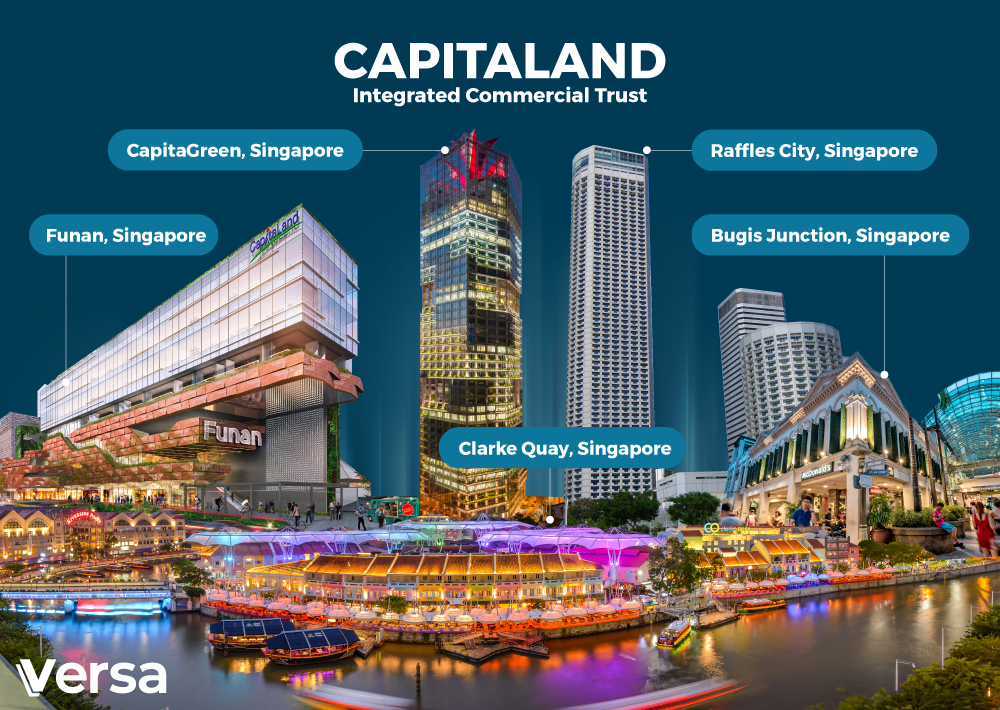 The largest REIT listed in the Singapore stock exchange, CapitaLand owns properties in prime locations such as The Atrium @Orchard, Raffles City and Clarke Quay. As the largest proxy for Singapore commercial real estate, CICT's portfolio comprises 21 properties in Singapore, Germany and Australia with a total property value of S$24.2 billion(1) as of 31 December 2021.
Bugis Junction, Singapore
Access these REITs with just one tap 👉📱
As you can see, Versa REIT is invested in a large variety of premium properties in diverse sectors and countries. While this allows diversification and property value tends to increase over time, the returns never go up in a straight line – just like most investments.
Versa REIT is more suited as a long-term investment (think of over 5 years) as you need time to ride the short- term ups and downs. History shows that REIT investments tend to trend upwards over time, so it's best to stay invested for the long-run. Accumulating wealth is a slow process, but remember the key to achieving financial wellness is to save and invest consistently. As the saying goes, sikit-sikit lama-lama jadi bukit. #YouCanDuit
Learn more about Versa REITs here.