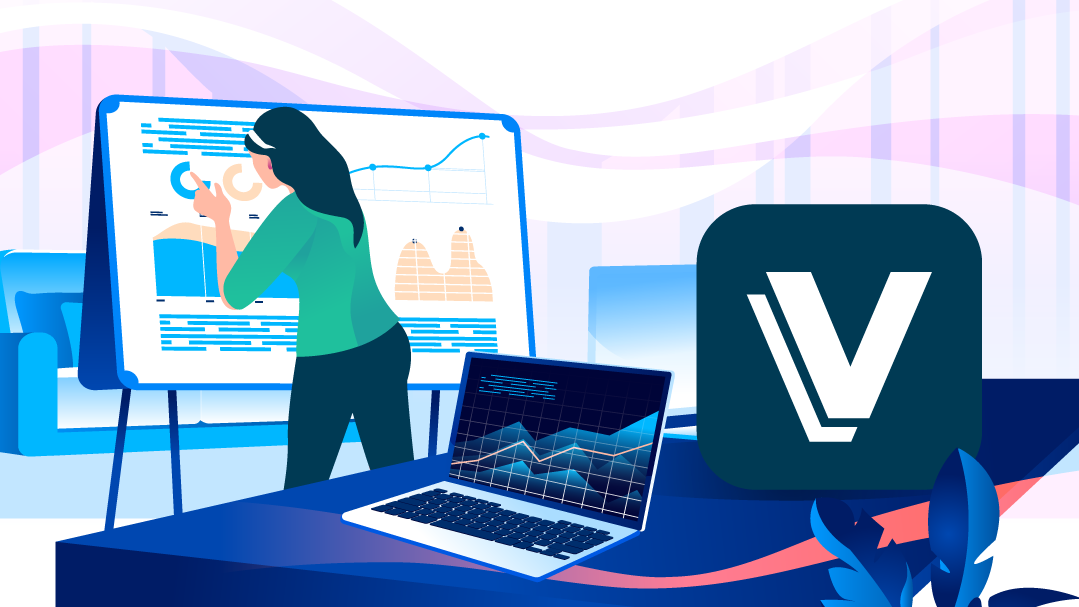 We're constantly working to provide a more informative experience for you while using our app. Today, we're sharing a number of enhancements to our Versa app to help make your cash management experience even better. They are already live in your app and we have more coming soon to you in the future.
Analytics page
There is an analytics button at the top of the main page of the screen, next to Total Balance, that will lead you to the analytics page. We are introducing this feature with the purpose of helping you understand and visualize your money growth rate.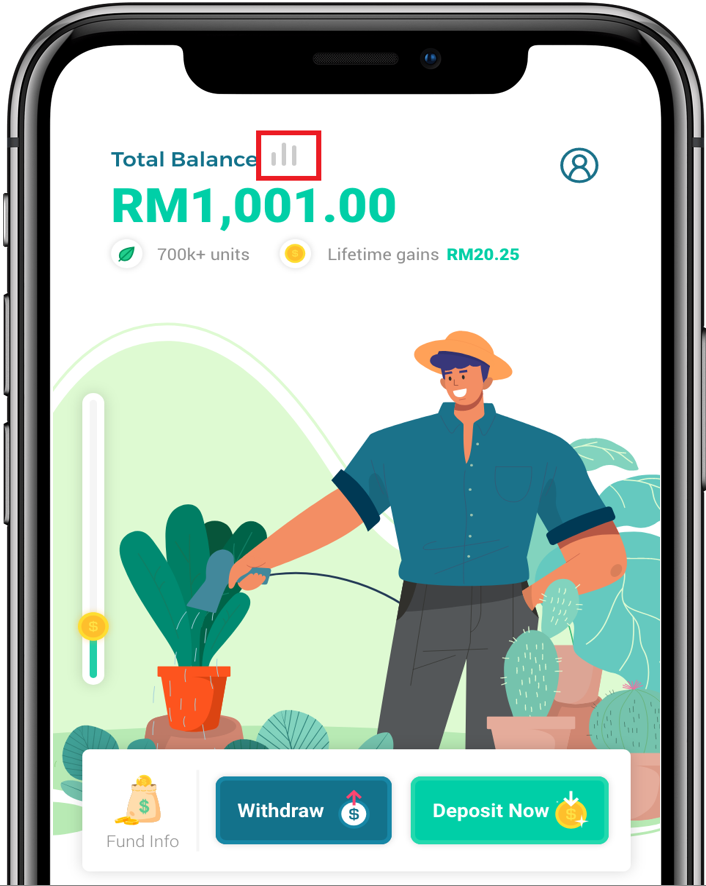 Discover more insights
1. Total Deposits and Total Withdrawals
We also understand the convenience of not needing to find information regarding your transactions from different pages. So, with just one click into the analytics page, you will now be able to view your total deposits and total withdrawals that you've made since day one of using Versa, instead of constantly checking through your Transaction History page.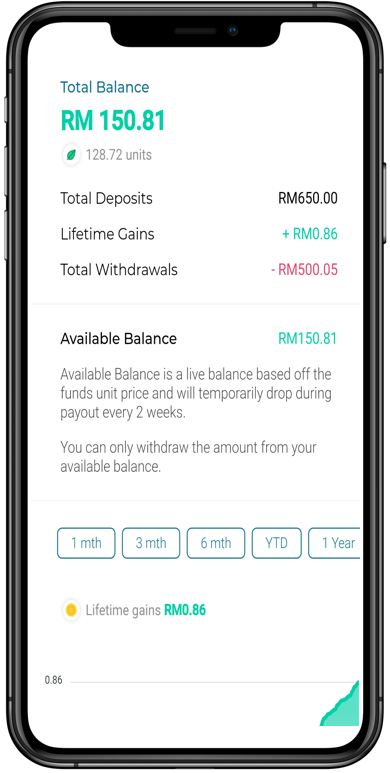 2. Total Balance and Available Balance
Previously, many might be curious about the decline in their funds during payout which happens twice a month. Now we show your Available Balance to display a better understanding.
Available Balance: This is a live balance based on the fund's unit price and will temporarily drop during payout twice a month. This temporary drop in the Unit Price of the fund occurs due to a small portion of the money being taken out from the fund for return payments to each individual investor's account. So, you will only be able to withdraw the amount shown in your Available Balance.
In other words, you will only see the Available Balance drop in value during the payout and once the payout has been distributed, the new amount will be reflected in both your Total Balance and Available Balance.
3. Lifetime Gains
We've also launched our Lifetime Gains chart, a dedicated section in the Analytics page featuring regular updates of your lifetime gains. This will help you better understand your lifetime gains.
Before we hop into the chart, we would like to highlight that payout does not equal lifetime gains.
Lifetime gain: This is all the interest you receive from the beginning till to date. By saying so, Lifetime Gains will include interest gained from the growth of unit price and a portion of the payout you receive.
Lifetime gains chart
Line charts are an efficient way to look at a lot of information about your growth in a single glance, in this case, your lifetime gains. By showing how much your lifetime gains accumulated over time, line charts help you better understand how their progress is.
When you view your graph, you will realize that the graph is viewed in the All-time filter as a default. But rest assured, you can always filter the graph from the top of the chart.
You will be able to filter the chart based on the 6 filters.
1 month
3 month
6 month
Year to date
1 year
All-time
This brand new experience in the app, allows you to gain an insight into any particular date in the course of using Versa. By scrolling along with the graph, it will prompt a vertical line and show your total gains for the specific date selected.
As this can be seen in the below image, the line indicates the lifetime gains you've earned so far, from day one till 11 May.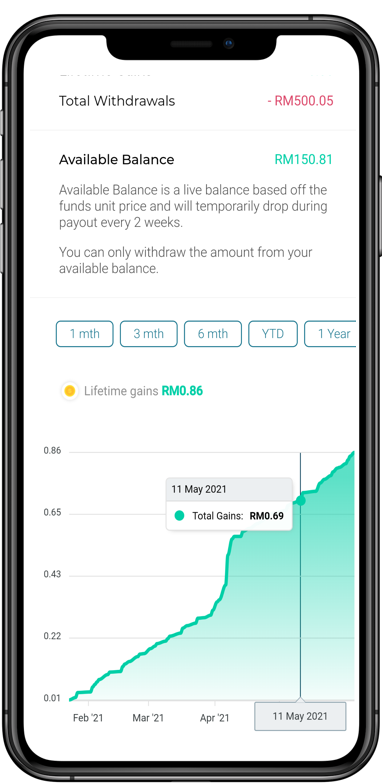 We hope you enjoy these features! Go ahead and tap yourself at the back for how long you have saved with us and the interest you have gained, always keep a good habit of saving. Stay tuned for more exciting features to be released in the future.